Pulmonary Physiotherapy in Kidney Recipients: Evaluation of Effects on Functional Capacity
Keywords:
pulmonary physiotherapy, postoperative exercise, kidney transplantation
Abstract
Introduction: Renal replacement therapy (RRT), including dialysis and kidney transplantation (KT), is employed for treating patients with end-stage renal disease (ESRD). Among RRT options, KT offers the highest quality of life (QoL) and overall survival. However, pulmonary complications following KT remain significant contributors to morbidity, mortality, and potential graft failure. The primary objective of this study is to assess the impact of respiratory and strengthening exercises on respiration, body composition, physical performance, and QoL of the patients following KT. Materials and Methods: Preoperative assessments included forced expiratory volume in one second (FEV1), 6-minute walking test (6MWT) scores, body composition measurements, hand grip strength, and QoL scores using the Short Form 36 Scale (SF-36) for the patients undergoing their first KT at Antalya Medical Park Hospital. Participants were randomly assigned to two groups. The experimental group (EG) received respiratory exercises until discharge, followed by combined respiratory, upper, and lower extremity strengthening exercises three days a week for two weeks post-discharge, while the control group (CG) received standard care. Measurements were repeated at the end of the third postoperative week, and the changes from the initial measurements were statistically compared between the groups. Results: Demographic characteristics were comparable between the groups. The SF-36 physical function sub-parameter demonstrated a significant increase in the experimental group, while it decreased in the control group. Pain sub-parameter scores and grip strengths of the SF-36 QoL scale did not exhibit statistically significant changes in either group. Conclusion: Implementing early respiratory physiotherapy and strengthening program over three weeks following KT improved QoL and physical function significantly.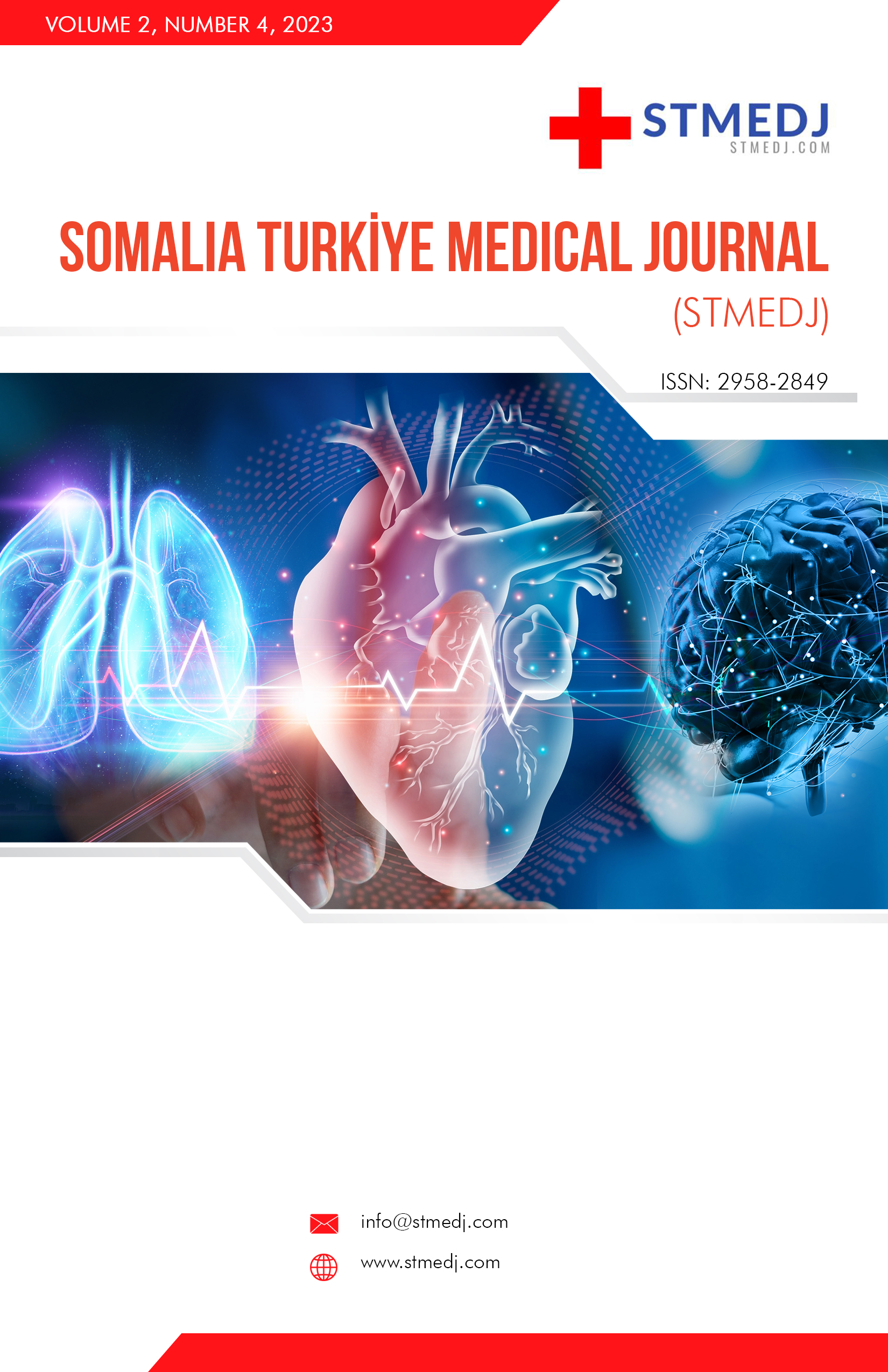 Downloads
How to Cite
Zeydan, Z., & Ergin, M. (2023). Pulmonary Physiotherapy in Kidney Recipients: Evaluation of Effects on Functional Capacity . Somalia Turkiye Medical Journal (STMJ), 2(4), 8–28. https://doi.org/10.58322/stmj.v2i4.35
Section
Research Articles
License
Copyright (c) 2023 Somalia Turkiye Medical Journal (STMJ)
This work is licensed under a Creative Commons Attribution 4.0 International License.