Drug Induced Neuroleptic Malignant Syndrome: A Case Report
Keywords:
: Antipsychotic, Neuroleptic, Dopamine.
Abstract
Neuroleptic malignant syndrome (NMS) causes fever, muscle rigidity, and impaired mental status. Drugs that influence central dopaminergic neurotransmission and almost all neuroleptics, including newer atypical antipsychotics, are also associated with it. While uncommon, NMS remains a critical differential diagnosis for patients with fever and mental status changes due to the requirement for prompt resuscitation to prevent morbidity and mortality. We present a case of a 21-year-old man with schizophrenia who attended the emergency room with generalized muscle rigidity, high-grade fever, and disturbed mental status for 12 days. His serum creatine phosphokinase was elevated (CPK). The computed tomography (CT) of the brain was normal, and the CSF was clear and cell-free. The patient was given muscle relaxants, dopamine agonists, and biperiden. After three days, rigidity, fever, and consciousness improved. A few cases of antipsychotic-induced NMS have been reported. Healthcare professionals should be aware of this fatal side effect.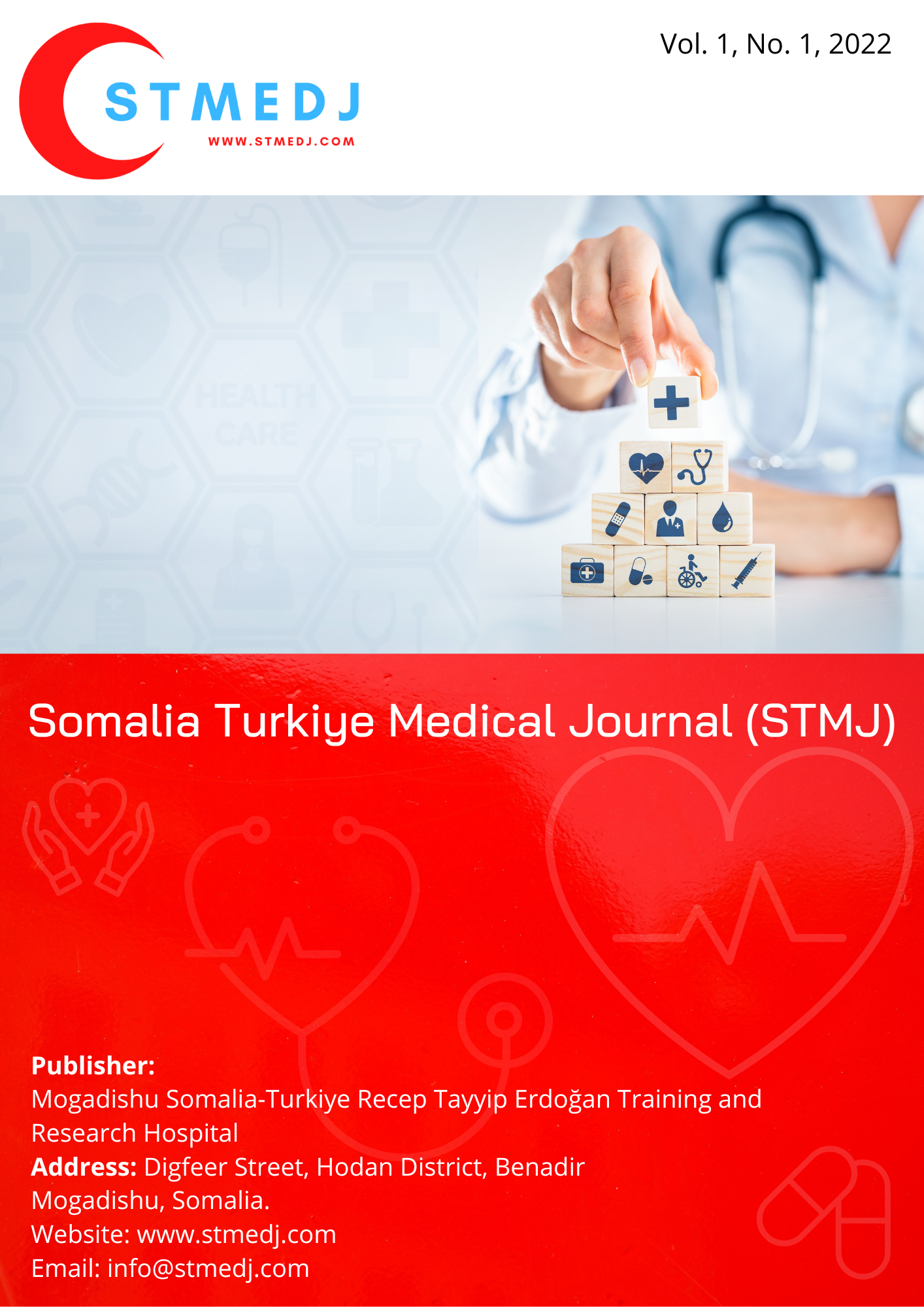 Downloads
How to Cite
Sidow, N. O., Odabaş, F., Mohamed, A., Sheikh Hassan, M., & Tuner, E. (2022). Drug Induced Neuroleptic Malignant Syndrome: A Case Report. Somalia Turkiye Medical Journal (STMJ), 1(01), 1–3. https://doi.org/10.58322/stmj.v1i01.1